The CMF design industry has achieved rapid development in recent years, and the value it generates is gradually recognized by the society, which is inseparable from the promotion of many outstanding people in the industry. Through CMF design and development, many excellent products have been developed, high-quality CMF teams have been formed, CMF processes and management mechanisms have been established, etc., to promote the popularization and application of CMF among enterprises, institutions, organizations and the general public. To this end, the Organizing Committee of CMF DESIGN AWARD has set up a special award review mechanism for individuals, and established the Organizing Committee of CMF DESIGN AWARD. Character Award. The following is the specific announcement information.
Organizing Committee of CMF DESIGN AWARD
October 2020
About the CMF DESIGN AWARD
CMF DESIGN AWARD:is the first global special award dedicating to CMF (color, material, finishing, pattern), which aims to promote people's awareness of CMF design, to improve people's recognition and attention to CMF design, and to think commonly about the innovative value, social value, humanistic value and commercial value of CMF design.
Candidacy
Professional designers, engineers, design R&D managers engaged in CMF-related worldwide; government departments, colleges and universities, social organizations, industry media, design research institutions, process materials research institutions, color research institutions and other organizations related to design research and development Professionals can sign up.
Review scope
1. Designer category: engaged in CMF design related positions, such as CMF designer, color designer, graphic designer, CMF design engineer, color material designer, color fabric designer, Color&Trim designer, industrial designer, design Trend researchers, design directors, design managers, etc.
2. Engineers category: CMF engineers, materials engineers, process engineers, R&D engineers, R&D directors, executives, etc.
3. Teachers: professional teachers from the School of Design and Art, the School of Materials, and the School of Engineering Machinery.
4. Government departments, social organizations, research institutions, industry media: related researchers, responsible persons, etc.


Evaluation Criteria
A panel of distinguished experts from design, industry and research institutes around the world will review each participation works fairly and rigorously.
Professional dimension

Professional skills, important works. Representing personal professional skill level, using representative works and achievements developed by CMF.

Such as developed products, technologies, materials, finishing, processes, equipment, courses, theoretical software, applications, databases; published papers, monographs; formation of teams, organizations, enterprises, industry media, etc.

Contribution dimension

Important deeds, Important deeds of applying CMF.

Basic literacy

Educational background, work experience, personal achievement, value proposition, political and moral performance.
Review process
1. The individual downloads the application materials.
2. After completing the registration, send it to the working group of the organizing committee.
3. After the recommended materials have passed the review, the Organizing Committee of CMF DESIGN AWARD will organize the judges and experts to conduct a preliminary review and select the finalists.
4. Public announcement of official information.
5. The contestants will respond on-site, and the Organizing Committee of CMF DESIGN AWARD will organize judges and experts to conduct on-site assessment and select the winners.
6. Participate in the award ceremony.

Award Establishment
CMF DESIGN AWARD. CMF Outstanding Youth of the Year 2 people
Award Winning Service
The award is a fantastic start. Award Committee provides the winners with follow-up services that can achieve the greatest publicity effect, so that you and your design and products will become the focus of the industry.
1.Online Display——The winners works will be displayed online via the official website of CMF DESIGN AWARD.
2.Medal of Honor——The individual winner will be awarded the CMF DESIGN AWARD winning trophy and certificate.
3.Awards Ceremony——The winners will be invited to participate the CMF DESIGN AWARD Ceremony.
4.Product Exhibition——The Winners are invited to participate in related activities of the CMF DESIGN AWARD.
5.Priority Qualifications——Award-winning individuals participate in CMF related selections and are given priority for recommendation qualifications.
6.Media Services——After winning the CMF DESIGN AWARD, the winners will gain more media exposure and attract more media attention. CMF DESIGN AWARD Committee will leverage the cooperation medias to provide winners with more media exposure and attentions.
Application Method

1.Download the competition template
Method 1: download on the official website

⋆Login the official website of CMF DESIGN AWARD http://www.cmfdesignaward.com
⋆Click the entry form in the main menu bar to download the entry template
Mode 2: mail request
Send template request to the designated mailbox of the award(award@cmfdesign.net)
Note: 2020 CMF DESIGN AWARD Character Award Participating Template Request
Method 3: WeChat request

⋆Organizing Committee of CMF DESIGN AWARD. Working Group WeChat: 185 6572 5894 (search for mobile phone number)

2. Upload the document
Send to the designated mailbox of the award(award@cmfdesign.net)
After sending successfully, you will receive a feedback email from the Working Group of the Committee Of CMF DESIGN AWARD to inform that we have received the works.
Date list
| | |
| --- | --- |
| Registration deadline | November 9, 2020 |
| Initial Comment | November 12-17, 2020 |
| Publicity | November 18-21, 2020 |
| Final Comment | November 22, 2020 |
| Awards ceremony | November 23, 2020 |
Reporting Expenses
Free for applicants in 2020.
Winning Results
The Organizing Committee of CMF DESIGN AWARD will contact each selected individual based on the preliminary evaluation results of the judges to participate in the on-site final evaluation, and the judges will make the final selection on the spot.

Relying on the principles of fairness, impartiality and openness, the Organizing Committee of CMF DESIGN AWARD will announce the schedule and final award results on the official website, official platform and related communication platforms.

ORGANIZATION(ranking in no order)
ORGANIZER
Organizing Committee of CMF DESIGN AWARD
ORIGINATING INSTITUTION
Organizing Committee of international CMF Design Conference
Beijing Green Design Promotion Association
CMF Design Organizations
Shenzhen Samy Design Research Co., Ltd.
Guangzhou Design Week

GUIDANCE AGENCY
Guanghua Design Foundation
UNDERTAKING AGENCY
Shenzhen Samy Design Research Co., Ltd.
CMF Design Organizations
SUPPORT ORGANIZATION
World Green Design Organization
Guangdong Industrial Design Association
Shenzhen Design Federation
Guangdong Industrial Design Innovation Service Union
Guangzhou Industrial Design Promotion Association
Academy of Arts & Design of Tsinghua University
Wuhan University
Huazhong University of Science and Technology
School of Industrial Design of Nanjing University of the Arts
School of Art and Design of Wuhan University of Technology,
School of Design of Jiangnan University
School of Industrial Design of Guangzhou Academy of Fine Art
Research Center of Color Design of Beijing Institute of Fashion Technology
School of Design and Arts of Beijing Institute of Technology
Chengdu University College Of Chinese & Asean Arts
Kapok Design Award China
Swedish NCS Natural Color
Germany RAL Color
WGSN China
Science and Technology Commission for ACMT Materials
PIMA-CN China Powder Injection Molding Union


Want to learn more about
"CMF DESIGN AWARD 2020"
Information or entry
Please pay attention to: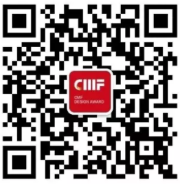 【Official public platform of CMF DESIGN AWARD】
You can also add wechat of working group for manual consultation.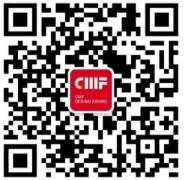 【Wechat of CMF DESIGN AWARD Working Group】Scan and add wechat of staff
Or please login the official website of the grand prize
http://www.cmfdesignaward.com
To know
If you have any questions about registration, please contact:
CMF DESIGN AWARD. Working Group
Tel:0755—33964539
Mobile: 185 6572 5894 (the same as wechat)
Email: award@cmfdesign.net
Note: the organizing committee has the right of final interpretation and judgment for this activity. If there is any dispute over works, you can call the organizing committee to report it, and provide corresponding evidence as evidence (such as relevant documents of plagiarized works). Once verified, the qualification, certificate and trophy of the winner will be cancelled.